Question
I need to cancel my SCORM Cloud account, how do I do this?
Answer
While we hate to see you go, we understand sometimes things have to come to an end. Just know that by cancelling your account, you will lose access to your data, courses and your learners.

If you find that you need to cancel your SCORM Cloud account, just follow these steps:


Log in to your SCORM Cloud account


Click 'Account' in the bottom left


Click 'Edit Billing'


Click 'Trial'


Click 'Save'


If you are on a paid plan, we will charge you for your entire month of service upon cancellation, including any overages you may have accumulated.When you downgrade, you're going to see a popup that looks like this: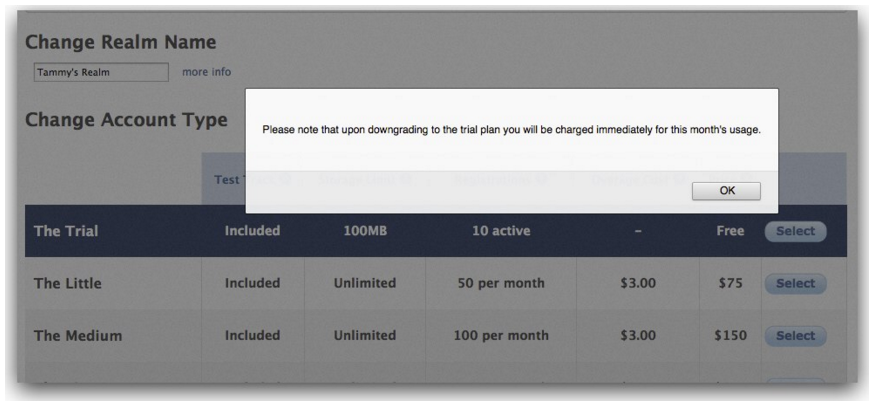 If you would like to complete delete your account, you can do so by following the instructions here.
Remember, you can always create a new SCORM Cloud account anytime. We'll be here if you ever need us in the future!