Question
Can I take my reports outside of SCORM Cloud??
Answer
Yes! All throughout Reportage, on the bottom right of almost any page, you'll see this little guy:



Cute, huh? There are three ways you can share data outside of SCORM Cloud, through widgets, URLs and exporting by CSVs.

Widgets

When you see this little button in the middle of a report, you can embed your SCORM Cloud reports wherever you like: in an LMS or anywhere else that you want to view reports outside of SCORM Cloud. You can even build an external dashboard with just the widgets that you care about. This chart is dynamic, so it will update as the data changes.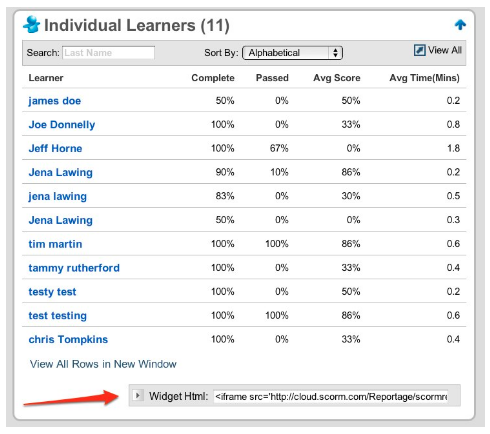 URLs
If you see this button at the very bottom of a page in reportage, then clicking it will give you a URL. Sharing this URL with anyone will let them view that entire page, but they will only have access to pre-filtered reports that they can look at in further detail or export themselves.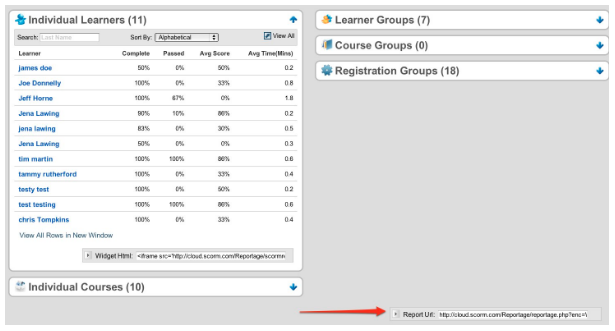 Click here if you want to see what one of these reports looks like in action

CSVs
To learn how to export your reports out of SCORM Cloud using a CSV file, click here.