SCORM Cloud holds a lot of data. Reportage gives you an organized and visual way to make sense of all of that data. Whether the reports you're looking for are bare-bones or in depth, the data is all there for you to slice and dice up the way you want. Filtering your reports is the easiest way to get to the reports you want.

To start, you'll need to access Reportage from the History tab and click 'Goto Reportage for full report'.

Filter by Date:

Changing the dates allow you to see the data from several preset date ranges or your own custom date range. You will also need to choose if you want to see courses that were created, launched or completed during your date range.

Make your selections from each section and click 'Apply'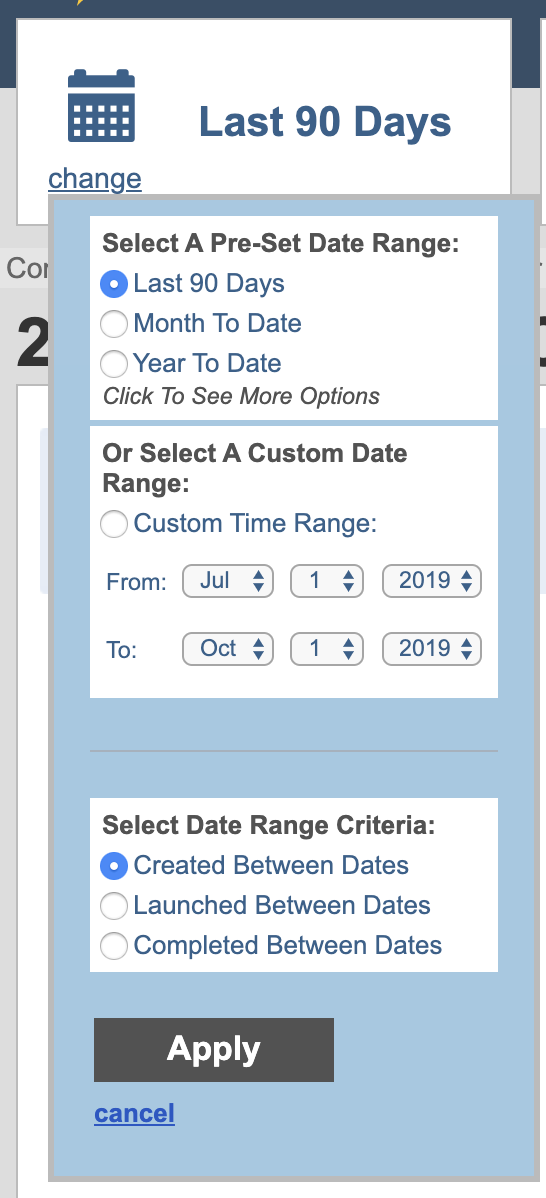 Filter by Learner

When you upload courses or learners into SCORM Cloud, you have the option to add tags. These tags will become groups in Reportage and you can get reports based on those tags/groups.

Choose your group and decide if you want to limit the data to only that group and click 'Apply'.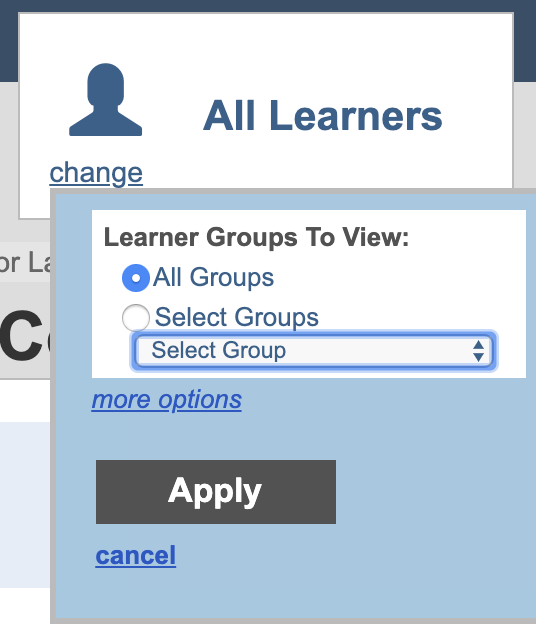 Filter by Course

There's only two options here. Either you chose to see data about a specific course by accessing Reportage through that course in your Library or you see all of your course data through the History tab. If you accessed Reportage from either the Learner page or History, you will see data for all courses. If you chose a specific course, you can also filter that course by group or tags.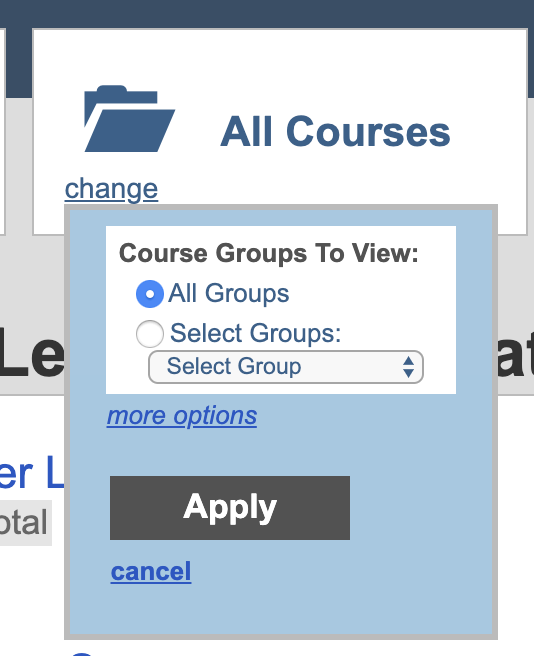 Filter by Registration

If you want to view data based on a certain group of Registrations, this is the report for you. This is where you can see the data related to a certain invitation or a Dispatch package.

Choose your group, decide if you want to limit data to that group and click 'Apply'.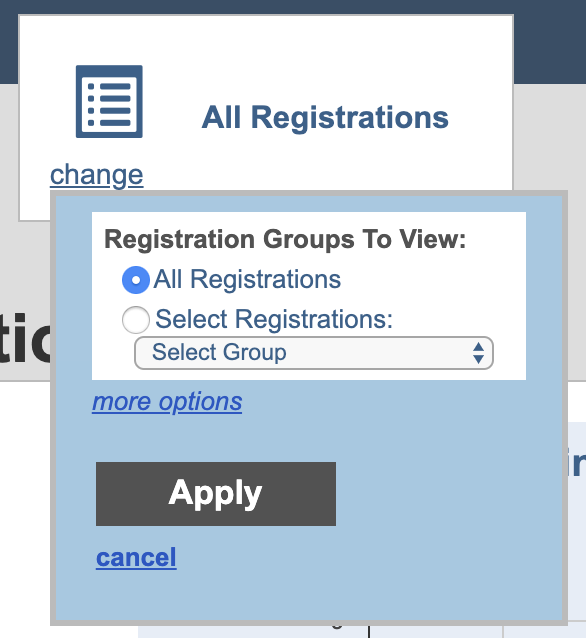 *In order to see all Private invitations in Reportage (including un-launched invitations), you'll need to change the date range criteria to include "Created Between Dates" .