Changing your password in SCORM Cloud is really easy.

Just log in to your SCORM Cloud account, and click Your User Account in the top right.





From there, just confirm your current password, enter a new password into the password field, confirm it in the next field and then click Save Changes.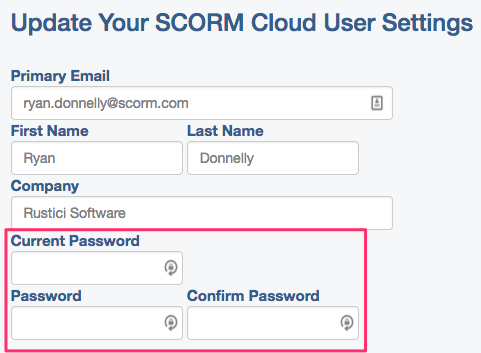 That's all there is to it! If you have any questions, shoot us an email at support@rusticisoftware.com