License alert emails allow account managers to receive a daily digest email containing information about accounts that are nearing or have exceeded their license limits.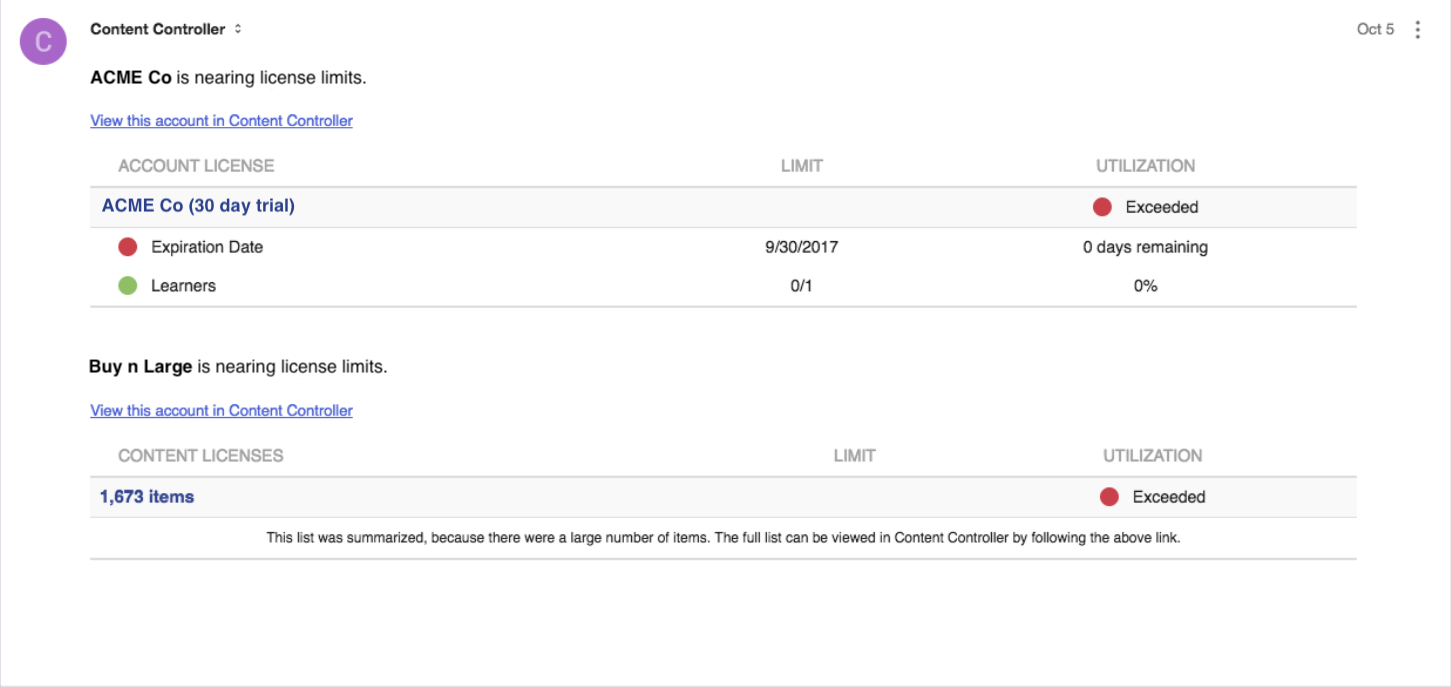 In this example
"ACME Co" has a license type of Limit By Account, and it has been assigned a license called "30 day trial".  The Expiration Date has passed, so this license is marked as Exceeded.


"Buy n Large" has a license type of Limit By Content, and it has 1,673 pieces of content with licenses that have been Exceeded.  Instead of showing all of those licenses in this email, a summary is displayed.


To view more information about the accounts referenced in the digest email, click View this account in Content Controller.  You will need a user name and password, and then you will be directed to the Account And Licensing Details page.
To enable license alert emails, make sure your account license type is set to Limit by Account or Limit by Content, then add at least 1 email address to the subscriber list.
For more information on changing license types or adding subscribers, see Editing An Account.
If you have any questions, please send a message to support@scorm.com.